Bye-Bye Blushers, Beetroot Face Serum is Here!
Today, everybody wants to look fab for the gram. Shiny, glowy, spotless skin is a dream we all want to achieve. It might be challenging but not impossible.
An ingredient from your kitchen promises everything, so the dull and stressful lifestyle doesn't affect how you look.
Beetroot offers the beauty fix. It is not just a veggie but magic for the skin.

In human studies, beetroot has been reported to carry nutrients that fix your health and fight various diseases. They are packed with vitamins and minerals and low in calories, making them good for weight loss. For the glowy and red tinted cheeks beetroot serum at your bay.
Keep scrolling to know how beet and its serum can make your skin healthy and admiring.
Generally, raw beetroot in a salad or in juices provides nourishments to help reduce blood pressure, increase stamina, lessen inflammation, prevent dementia, avert oxidative stress, aid in the purification of blood and liver, protect against heart diseases and provide glow to the skin.
Nutrients that Make Beetroot a Powerhouse of Everything
According to nutritionists, beetroot contains protein, fiber, vitamin C, vitamin B6, folate, potassium, iron, and phosphorus.
It is also a must-have in your beauty regime to deal with skin issues.
As it is loaded with antioxidants, Vitamin C, and little fat it helps greatly in iron absorption.
What better than having a beetroot serum in your beauty regime?
Face serums are an essential part of a great skincare routine. Serums are light and quickly absorbed by the skin. They take a bit of time to show results but are proven as great hydration for the skin and can make the skin soft and plump.
And what better than having a face serum with a master ingredient 'BEETROOT'
Benefits of Beetroot Serum
We do know beetroot is great to supplement. But, apart from ingestion, it is great for topical application. Let's take a look at how beetroot serums can do wonders to your skin.
Dull and lifeless skin is a problem for many. Being rich in iron and carotenoids, beetroot protects the skin from getting dry and parched.
Gives Bright and Glowing Skin
Pollution has left no charm on our skin. Beetroot fulfills your craving for bright and glowing skin. Its topical application exfoliates the skin and eliminates dead cells. Beetroot is a detoxifying agent that purifies the blood. A complete detox will certainly give the skin its shine and glow.

We all want to stay young, look young, and feel young. Beetroot serums might somewhat help us reach that. Beetroot contains high content of antioxidants known as alpha-lipoic acid, it neutralizes free radicals and delays cell aging.
Beets are good for the skin as they are high in fiber and contain vitamin C. It is loaded with antioxidants which increase skin elasticity and beats back sagging skin.
Still, battling annoying acne as an adult?
Beetroot contains pigments called betalains, which is said to have anti-inflammatory property. It soothes the itching, redness, and inflammation around acne. Beetroot alleviates these symptoms as betalains are also beneficial for detoxifying your body.
Treat dark circles and puffy eyes
We are so accustomed to increased screen time and lack of sleep that under our eyes have inevitably turned us into pandas. Beetroot is effective in skin lightening. The iron content in beet revives the damaged cells, clearing out the pigmentation of lips and eyes. Beet is also an excellent source of antioxidants, which revitalize the under-eye.
The redness and pimples make the skin dry and patchy. First of all, serums are a great source of hydration, and adding beetroot to it makes it worth every penny.
Apart from pimples, it's winter that makes the skin dry and cracky. Beetroot hydrates the skin and deals with itchiness. It is natural hydration and moisturizer for the skin.
Prolonged sun exposure and pollution lead to tanning, resulting in pale-dull skin. Beetroot is effective in skin lightening. It is enriched with carotenoids and iron, that help in reducing tanning, clears out the pigmentation, and whitens the skin giving it a healthy look.
Beetroot is a wonderful ingredient for chapped and dull lips. Lips are a feature that grabs attention. The moisture and vitamin C present in beet cures the chapped lips and gives them a light and beautiful red tint.
How does Beetroot Serum work as a Skincare Product?
Beetroot that looks ordinary is quite an extraordinary ingredient. For an auxiliary glow and cheeky red tint with desirable, spotless skin without doing much can certainly be achieved through beetroot serums.
If you're someone new to our great face serum blogs then let me give a glance at how to face serum works and then proceed further.
Serums are made up of small molecules that make the skin absorb them quickly, gently, and deeply. Face serums and moisturizers work as an asset for good and healthy skin, only if applied in the right step.
Let's quickly know the correct steps and products to be used in your skincare regime:
Morning
Cleanse
Tone
Serum
Treat
Moisturize
Eye cream
SPF
Night
Cleanse
Tone
Serum
Exfoliate (1-2 times a week)
Treat
Moisturize
Eye cream
Let's get back to our OG topic "Beetroot Serums"
So, if you're looking for radiant skin with extra glow then let's just put an end to the crazy search for the best.
Beetroot serum is an all-in-one master product. It is not restricted just to the face. Beet serums are available for the face, under the eyes, and lips.
Beetroot is not an ingredient that works effectively when applied or consumed. It's an ingredient of the century. It is this lifeless, dull and stressful work it helps great and efficiently in the maintenance of skin.
Some experts say that it is better to apply beetroot serum at bedtime for an extra glow and for the skin to absorb it well. And if you use it in the morning, do not forget the sunscreen
Just 2-3 drops of beetroot serum can do wonders to your skin if applied daily. Beet serum has everything for an envious skin.
It lightens the skin and doesn't block pores.
The pigments present in beetroot fight acne, itching, and inflammation
It gets absorbed in the skin quickly and hydrates better.
Gives plump, supple, and glowy skin
Protects skin from getting dry and parched
Loaded with antioxidants, protects skin from fine lines and wrinkles.
Revitalizes under eye
Gives a red tint to cheeks and lips
Let's find out which beetroot serums help you to reach the peak of good looks
1. SkinTree Beetroot X Vitamin A Serum
About SkinTree
Skin Tree is a brand whose roots are the inherent goodness of SkinTree. According to the brand, it has a deep understanding of skin wants. With its safe ingredients, it compacts its products and provides great skin care.
Active Ingredients
Essential minerals like potassium, magnesium, iron; beetroot, and Vitamin A
About the product
SkinTree Beetroot X Vitamin A Serum is loaded with antioxidants that do wonders to the skin giving it a healthy and perfect glow.
Beetroot serum mixed with Vitamin A helps in healing and preventing acne. Being a serum the product hydrates the skin giving it a gleaming glow.
2. Park Daniel Premium Beetroot Lip Serum Oil- For Soft and Shiny Lips
About Park Daniel
Park Daniel is a beauty well-being brand focused on curating the best and guaranteed products free from cold-bloodedness.
Active Ingredients
Beetroot, shea butter, beeswax, vitamin E
About the product
Park Daniel Premium Beetroot Lip Serum Oil exfoliates dead lip skin and brightens it, restoring its natural lip color. Making your lips soft, shiny, and kissable. Not just that, it also hydrates and moisturizes the chapped lips.
This lip serum can be applied overnight. It protects the lips from sun damage keeping them soft and healthy looking.
Conclusion
So next time when you come across beetroot, don't think of it as just a vegetable. It is home to plenty of nutrients and a remedy to many health and skin issues. Beetroot serums are important for fresh-looking skin. Try adding it to your beauty regime to see the epic results.
[cp_popup display="inline" style_id="6487″ step_id = "1"][/cp_popup]
FAQs
Can we apply beetroot on the face daily?
Yes, you can apply beetroot serums or packs on your face daily as it is loaded with vitamins and other nutrients which are great for your skin.
Is beetroot serum good for your face?
Yes, beetroot scrum is good for the face as it contains antioxidants, vitamins, and other nutrients that make the skin soft, fresh, and acne-free, and works as an anti-aging.
Can we apply beetroot on the face overnight?
Beetroot serums can be applied on the face overnight.
Does beetroot make your skin glow?
Beetroot is effective in skin lightening. It helps to remove the tan and give the skin an extra glow.
Can beetroot remove dark spots?
Beetroot is high in vitamin C, iron, and other minerals. It helps eliminate acne and hyperpigmentation that straight leads to dark spots.
How long does it take for the beetroot to work?
Does beetroot cause pimples?
No, beetroot helps in reducing inflammation and itching caused due to pimples.
Can I apply beetroot juice to my skin to lose pimples?
Yes, you apply beetroot juice to your skin for reducing pimples.
Does applying beetroot on lips lighten dark lips?
Beetroot is effective in skin lightening. It provides moisture to the lips and vitamin C present in it cures the chapped lips and makes them light and gives back their original shade.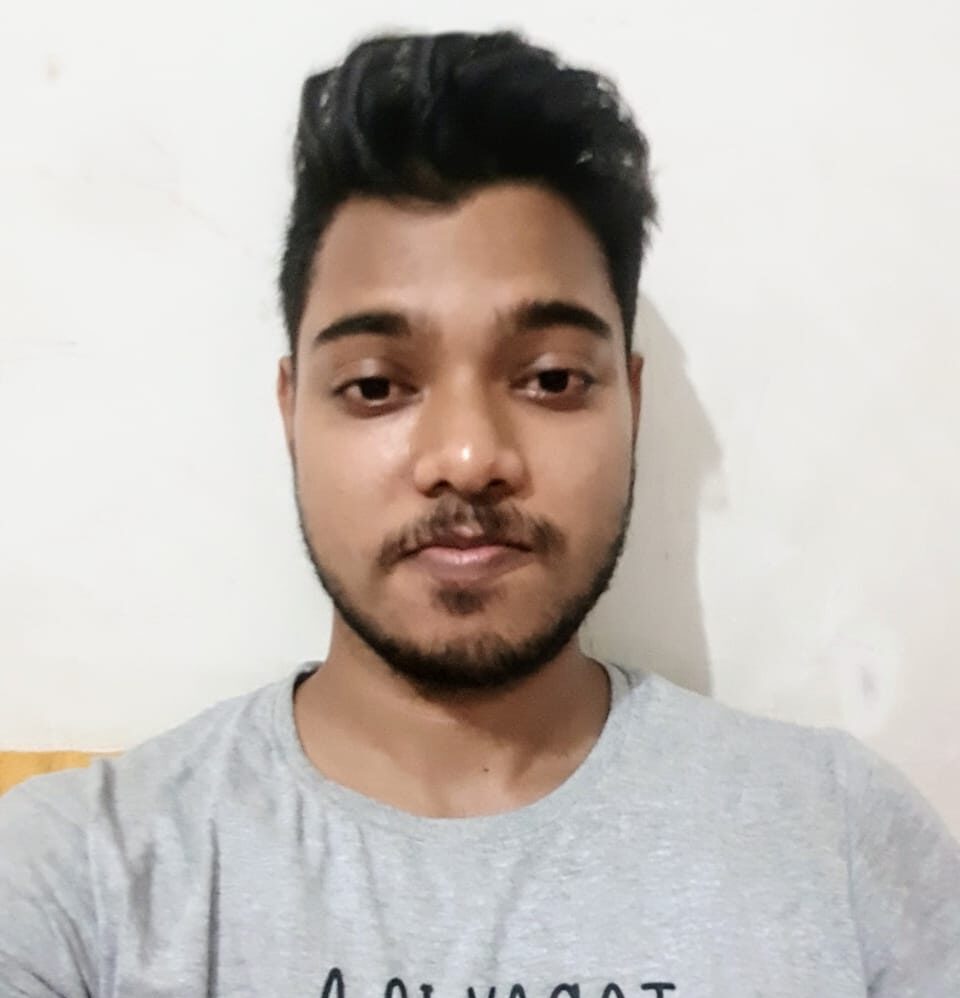 Ajay Verma is one of the most well-known product researchers.
He has a tremendous knowledge about skincare products, how they work, and what is best for normal user's skin.
He started sharing his knowledge through blogging in 2019 and since then he is constantly providing authentic and genuine knowledge.