Men's Face Serum for Oily, Dry & Glowing Skin in India
Men's skin is more prone to acne, pimples, and hyperpigmentation than women's skin.  
If you are the owner of those big pipelines of oil, acne, with uneven skin tone on your face, then you're at the right place.
You can get rid of all these skin problems using an amazing, latest cosmetic product: Men's Facial Serums. 

Unlike other cosmetic products that contain only 20-30% essential nutrients & ingredients, face serums contain more than 70% (no thickening & lubricating ingredients) that your skin needs in a real sense. (face serum guide)
Because face serums don't contain big molecules of binding agents, they travel to the deeper layer of the skin and show results very quickly.
So, how to choose the best face serum for men for oily, dry, and other skin types to get glowing skin? 
Here's the guide, which will help you to choose men's facial serums according to your skin types and concern:
Men's Face Serum for Oily, Dry, Aged & Uneven Skin Tone
Best Men's Vitamin C Serum in India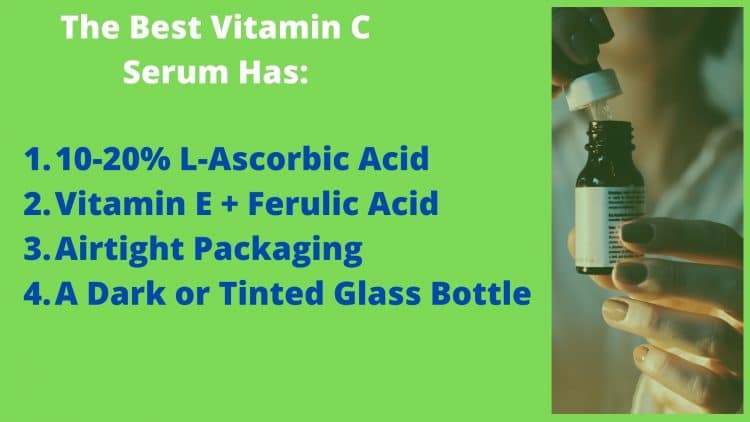 1. E'clat superior vitamin C Serum with Vitamin E, Hyaluronic acid, Ferulic acid.

Ingredients in E'clat Vitamin C Serum: "Vit C (20% Ehtyl ascorbate), Ferulic acid(0.8%), Hyaluronic Acid(1%), Vit E(0.8%), Butylene glycol, Propylene Glycol, Polyethylene Glycol, Glycerine, Edta, Phenoxyethanol, Fragrance" (e'clat).
About The E'clat: E'clat falls under Baxium HealthScience; it was launched in 2019, and now it has become one of the most prescribed, trending, and trusted serum brands by cosmetologists and dermatologists in India. E'clat facial serums are formulated with safe and clinically proven ingredients. 
Why we choose this serum as the best men's vitamin C serum: E'clat vitamin C serum has a perfect blend of Vitamin C, E, and Ferulic Acid. 
A study has shown that Ferulic Acid stabilises the solution of vitamins C and E, doubles its photoprotection of skin, and reduces the melanin index in the skin. (source)
If you have dry, dull, and dehydrated skin, don't worry E'clat vitamin C serum also checks these skin problems. Hyaluronic acid in this serum, a naturally occurring substance in your body, will do this for you. 
All three types of glycol used in this face serum are the type of alcohol (Good, fatty alcohol) used as a conditioning, solvent, and humectant.
These glycols can be considered to be safe in cosmetics in regulated concentrations. 
If you're among those men, who don't want lots of face products, then this vitamin C serum deserves the place in your wardrobe. 
EDTA used in this face serum is a safe binding agent in cosmetics (EWG 2), and Phenoxyethanol is an antibacterial ingredient. 
Benefits of E'clat Vitamin C Face Serum:
Double photoprotection than alone vitamin C.

Perfect combination of Vitamin C, E & Ferulic Acid that provides maximum benefits.

Also hydrates the skin. 

Effective in reducing hyperpigmentation. 
Cons:
Contains Polyethylene Glycol. Some may have concerns with this. 
We don't know what is in the form of fragrance. 
2. Irem Vitamin C Serum for Face with Hyaluronic acid, Ferulic acid, Aloe vera, and Grape seed extract.
Ingredients in Irem Vitamin C Serum: "Purified water, Stabilised ascorbic acid solution, Aloe vera extract, Glycerine, Sodium hyaluronate, Ferulic acid, Grape seed extract, Bellis perennis flower extract, Phenoxyethanol(antibacterial), Capryl Glycol(natural fatty acid), Hydroxyethylcellulose(thickening), Fragrance, Mixed tocopherol(vitamin E), Retinyl palmitate(anti-aging), Alpha bisabolol (anti-inflammatory)".
About the Irem Brand: Falls under Finn Cosmeceuticals Private Limited started in 2009 in Hyderabad in Andhra Pradesh and promises to provide the finest quality ingredients and advanced technology in their products.
Why We Choose This Vitamin C Serum for Men: To double the protection from sun damage, this vitamin C serum also contains Ferulic Acid that many popular vitamin c serums don't have in India.
Irem vitamin c serum is also suitable for those men, who have sensitive skin, because natural soothing extract of aloe vera in this serum, reduces the redness and damage caused by acne.
Hydration and moisturisation are essential parts of men's healthy-looking skin. If you also want plump, less visible fine lines on your face, then this face serum deserves a place on your shelf.
One of the main advantages of Irem Vitamin C serum is that it contains a natural extract of Grape Seed and Bellis Perennis (daisy) flower. These are mild conditioning and moisturising agents.
Benefits of Irem Vitamin C Serum:
Maximum antioxidant property with a combination of Vitamin C, E & Ferulic Acid.

Moisturizes & hydrates the skin.

Along with Vitamin C, it has Retinyl Palmitate, which is effective in treating fine lines and wrinkles.

Reduces redness; also suitable for sensitive skin types.
Cons:
No Cons.
Men's Face Serum For Oily Skin
3. Minimalist Salicylic Acid 2% Face Serum: Fights Breakout & Blackheads.
Ingredients in Minimalist SA Face Serum: "Aloe Vera Juice, Dimethyl Isosorbide, Propylene Glycol, Salicylic Acid, Propanediol (safe solvent, retain moisture), Ethoxydiglycol, Phenoxyethanol, Pullulan, Ethylhexylglycerin, Hydroxyethylcellulose, Xanthan & Sclerotium Gum, Sodium Hydroxide, EDTA, Lecithin". (minimalist)
About Minimalist Brand: New face serum brand in India, founded in 2020 with the commitment to bringing transparency in cosmetics.
This facial serum brand has become a loved one by faceserum.in, because Minimalist Serums provide transparent dosage, trade name, suppliers, formulations, and their effects by sharing consumer studies.
Why We Choose Minimalist Serum for Men's Oily Skin: There is nothing better than Salicylic Acid if you have acne-prone skin with chronic blackheads & whiteheads. Why? Let's understand:
So what is the main cause of acne & pimples?
When your skin pores (small openings on the face) get clogged by dead skin cells, impurities & sebum (natural oil of the skin), they promote the growth of acne-causing bacteria. Eventually, your body's defence system kills them, and that results in the formation of acne.
So what Salicylic Acid does? Salicylic acid removes the uppermost layer of the skin in mild ways, makes a path for impurities and sebum to get out from the skin, and clears the skin pores.
If you're skeptical about the ingredients mentioned above, don't worry; we have checked all ingredients, and all of them are safe in cosmetics, have an EWG rating of 1. Except for Sodium Hydroxide (EWG 1-4), which may cause a little bit of sensitisation for those who have sensitive skin.
So, if you have oily face with chronic acne, this facial serum is only for you.
Benefits of Minimalist SA Face Serum:
Effective in treating acne (blackheads & whiteheads).

Quick Absorption.

Zero Fragrance.

Reduces Acne-Scares.

Lightens the Hyperpigmentation. 

Extra Pure RonaCare SA from Merck, Germany.
Cons:
It contains Sodium Hydroxide (pH adjuster), which may cause sensitisation for those with Highly Sensitive Skin.
Men's Serum For Acne Scars
4. Minimalist Lactic Acid 10% Exfoliant Serum for Even Tone, Acne Scar & Texture
Ingredients in Minimalist Lactic Acid Face Serum: "Aloe Vera Juice, L-Lactic Acid, Dimethyl Isosorbide, Sodium Hyaluronate (HA 1%), Propanediol, Ethoxydiglycol, Phenoxyethanol, Pullulan, Glycerin Ethylhexylglycerin, Curcuma Longa (Turmeric) Root Extract, Xanthan Gum, Hydroxyethylcellulose, Sclerotium Gum, Sodium Hydroxide, Trisodium Ethylenediamine Disuccinate, Lecithin". (minimalist)
About The Brand: (mentioned above). From the brand: 'Don't be stupid by the label of 'chemical-free' on the bottle. Use your head nothing is 'chemical-free' water is chemical, the bottle that contains serum is also made of chemical'. It's why the minimalist brand shows a complete ingredient list on their products.
Why We Choose This Face Serum for Men for Acne-Scare: Even men's mature skin is highly prone to acne that resulting in form of acne scares. 
So, why we choose lactic acid serum for acne-scares?
According to a study on Indian skin, topical use of lactic acid shows a definite (more than 75%) improvement in treating acne scars, pigmentation.
Lactic acid is an organic acid produced (mostly) by the fermentation of milk (sour milk), corn starch, cane sugar. The use of lactic acid in facial serums is only that it has mild exfoliating properties.
If you have rough, fine lines and wrinkles on your face, this lactic acid face serum also takes care of these. A study has shown that treatment with 12% lactic acid increases skin firmness and reduces fine lines and wrinkles.
One more advantage of Minimalist lactic serum is that it contains Hyaluronic Acid, which is a naturally occurring acid in your body. It holds the water in the skin and hydrates for a longer period.
All other ingredients are considered to be safe in cosmetics (EWG rating 1-2). Except for Sodium Hydroxide (EWG 1-4)
(Recommended application 3 per week, at night, use sunscreen in the daytime)
Benefits of Minimalist Lactic Acid Face Serum:
Reduces acne scars, hyperpigmentation.

Also, work as anti-aging; reduces fine lines & wrinkles.

Hydrates the skin.
Cons:
Take a small patch test before using it on Hyper Sensitive Skin. It contains Sodium Hydroxide, which may cause a little bit of sensitisation for hyper-sensitive skin.
Skin Whitening Serum for Men
5. Beardo Ultraglow Face Serum For Men For Hyperpigmentation
Ingredients in Beardo Ultraglow Face Serum: "Arbutin, Kojic Acid, Xanthan Gum, L-Glutathione, Glycerin, Propylene Glycol IP, Demineral Water & Fragrance" (Beardo).
About The Brand: Beardo Falls under Zed Lifestyle Pvt. Ltd, an Ahmedabad-based company; started in 2016, promises to provide top-quality, natural ingredient-based cosmetic products for men.
Why We Choose Beardo Skin Whitening Serum for Men: Ask your dermatologist for skin whitening ingredients, you will definitely get these three ingredients; Kojic Acid, Arbutin, and L-Glutathione.
There are some other skin whitening ingredients like Hydroquinone and Mercury. But these are highly toxic. If you use any skincare product containing these two ingredients, you should stop using that product.
So you want non-toxic skin whitening face serum, then Beardo ultra glow serum for men is for you. It contains all popular skin-lightening ingredients that give you glowing skin.
When your skin gets exposed to high-intensity sunlight, your body produces Melanin pigment with the help of the Tyrosinase enzyme to counteract the harmful sunrays.
Kojic Acid (1-4%) is a naturally occurring fungal that inhibits the hyperactivity of the Tyrosinase enzyme and reduces hyperpigmentation replacing any other men's facial on the market. (PubMed)
Another skin whitening agent, Arbutin is derived from plants of bearberry, blueberry, cranberry, and pear trees. Work as Hydroquinone but not a cytotoxic (not greater than 2%). (PubMed)
Benefits of Beardo Ultra Glow Face Serum:
Reduces the hyperpigmentation quickly.

Contains all 3 safe skin-lightening ingredients.
Cons:
Percentage of skin lightening ingredients not mentioned.

Contains Fragrance. (which may be safe or not)
Best Men's Face Serum for Dry Skin
6. Good Vibes Green Tea Facial Essence Imparts Hydration, Regulates Oil Production
Main Ingredient: Green Tea.
About Good Vibes: Good Vibes is a Bangalore (Karnataka) based cosmetic company; founded in 2016. All Good Vibes products are free from toxic chemicals and Cruelty-Free.
Why We Choose this Hydrating Serum for Men: What are the men's general skin problems? Excess oiliness, acne, uneven skin tone?
Good Vibes green tea serum has the solution for many skin problems like excess oil, dehydration, acne, and antioxidants in Green Tea, protecting the skin from free radicals.
Green Tea is a good source of antioxidants (because of polyphenols) which is essential for skin to deal with sun damage. (PubMed)
But why do we pick green tea serum as men's serum for dry skin?
Because many experimental studies show that topical use of green tea extract increases skin moisture and reduces roughness. (PubMed)
One of the main reasons for selecting this hydrating serum for men is that Green Tea Extract regulates sebum production and reduces the chances of acne & pimples, which is the common problem of most men.
Benefits of Good Vibes Green Tea Serum:
Good at Hydration, Protection, & Oil Control.

It can be used in the daytime. 
Cons:
No Cons.
Best Men's Serum for Glowing Skin
7. The Body Avenue Kumkumadi Oil Enriched with Gold Dust for Brighten Complexion & Flawless Skin
Ingredients in Body Avenue Kumkumadi Oil: "Kumkumadi Oil(Saffron, Sandalwood), Gold Dust, Walnut Oil, Vitamin E Acetate, Kalonji Oil, Cator Oil, Almond Oil, Jaitoon Oil, Jojoba Oil, Coconut Oil, Grape Seed Oil".
About The Brand: The Body Avenue is an Indian Ayurveda Beauty Brand.
Why We Choose This Radiance Glow Serum for Men: The Body Avenue Kumkumadi oil has two main ingredients Sandalwood and Gold Dust.
Sandalwood Oil is known for its skin brightening properties in the Ayurveda and modern experiments. It lightens the skin tone and provides a glowing skin tone without harming the skin. (PubMed)
If you're looking for a serum or face oil for men that provides you with a radiance glow, this oil serum should be a part of your skincare routine.
Gold Dust in this serum oil has many benefits for the skin. It increases cell turnover and reduces fine lines, wrinkles, lightens the skin complexion, improves skin elasticity, and provides radiance glow.
Other essential oils in this oil serum moisturise the skin, and some of them also impart glowing skin.
Pros:
Naturally lightens the skin and provides a radiance glow.

Moisturizes the skin.

Best for Dry skin.

Also, work as an anti-aging serum.
Cons:
You have to wash your face after 1 hr if you have oily skin.
Q: How To Choose Men's Facial Serums?
Facial Serums are becoming an essential part of the skincare routine for both men and women. 
It is why there're lots of options in the market for face serums. So how to choose a men's face serum? 
Men's skin is slightly different from women's skin. How?
Men's skin is more prone to acne due to enlarged pore size. 

Men's skin is slightly acidic than women's skin.

Men's skin doesn't need much hydration as women's skin needs. 
So how to choose face serum for men?
These are some key points that should keep in mind while selecting serum for men-
Look for the face serum that contains anti-acne ingredients like Salicylic Acid, Green Tea Extract, and Tea Tree Leaves Extract. 

A serum that has Vitamin C 20% is suitable for men's skin. 

For hydration, look for green tea serum; because it hydrates the skin and prevents acne-causing bacteria.
Q: Why Men Should Use Face Serum?
The men's grooming industry is evolving day by day.
We have to face adverse effects of the environment like UV rays, blue light coming through our mobile and desktop screens, dust, etc.
Along with these adverse conditions, Most people also lack vital nutrients from our diet.
That results appear in the form of dull, premature aging of the skin.
So Cleaning, Exfoliating, Hydration, Moisturization, and Protection of the skin have become essential for any person who wants healthy, glowing-looking skin. 
Face Serums for men provides added benefits to the skin that most people don't fulfil by their diet. 
If your body is deficit in Vitamin C, then you have to use Vitamin C serum so that your skin gets the needed nutrients to look healthy. 
Men's skin is more prone to acne, hyperpigmentation, so men's skin also needs face serum.
Q: What Things Should Keep in Mind While Purchasing Facial Serums for Men?
There're lots of facial serums in the offline & online market. But always keep these following points while purchasing face serum for men-
Avoid Toxic ingredients like Hydroquinone & Mercury.

There is no means to buy vitamin c serum that contains more than 25% vitamin c. 

There should be a low % of Kojic Acid, Alpha Arbutin, and Retinol (below or equal to 2%).

Don't purchase vitamin c serum if its colour is brown ( Vitamin C serum becomes Brown when it gets oxidised).

Avoid Cheap, low budget face serum; most of them don't contain quality ingredients.
Sunil Kumar is a passionate blogger in Beauty & Cosmetic Industry. After graduation from the technical field, he started sharing his knowledge (cosmetic products related) on social media and started a blog.
The aim of Sunil Kumar is to provide transparent views of cosmetic products to their users.