Minimalist Niacinamide Serum Review
I often have to deal with skin issues owing to my busy work schedule and hectic studies. It often results in acne, black spots, dry skin, old marks, and pimples. So, I try skin products with active ingredients that give healthy skin and solve these problems.
One such active ingredient is Niacinamide. It proves to be an ideal skincare ingredient for healing the imperfections and abruptness of my skin. Many popular skincare brands in the US and UK offer products with Niacinamide. While just a few brands in India offer niacinamide products, one of them is Minimalist's niacinamide serum.
So, let's get a Minimalist Niacinamide Serum Review below:-
Minimalist Niacinamide Serum: Claims, Price, Ingredients & Honest Review

Let me discuss all Minimalist niacinamide serum here, starting with product claims:
Claims of Minimalist Niacinamide Serum
The new Minimalist niacinamide serum is a daily-use serum that nourishes the skin. It has pure Vitamin B3 and the antibacterial mineral Zinc. It enhances the immunity of the skin and makes it healthy.
About the Brand:
Minimalist is a brand dedicated to transparency and beauty with its serums. The products are free from toxins and don't sensitize the skin. It says that "everything is chemical including water", so they say that chemical-free products don't exist.  
Main Purpose of Minimalist Niacinamide Serum
The Minimalist niacinamide serum is effective in reducing blemishes, acne marks, and pigmentation. It enhances the skin's health and hydrates it. Along with the 10% niacinamide serum, there is another 05% niacinamide serum that can be used as per preference.  
Price of Minimalist Niacinamide Serum
A 30ml bottle of the Minimalist niacinamide serum 10% costs INR 595.
A 30ml bottle of the Minimalist niacinamide serum 05% costs INR 595.
It has a shelf life of 6 months and a pH of 5.5-6.5
Product Packaging
I am highly concerned about the packaging of skin care products and I found this one to be fine yet similar to other serums in my Minimalist Niacinamide Serum Review.  The serum comes in a translucent dropper bottle. This matte bottle is packed in a glass to keep the strength and effectiveness of active ingredients intact. It has a plastic dropper and the serum is packed in black cardboard to prevent easy damage. 
Similar to other serums it has a colorless watery liquid that is slightly thicker than water. I often come across serums that are thick and leave a sticky residue on the face that feels uncomfortable throughout the day.
But, this serum has a texture similar to rice starch that has a flowy consistency.  Consequently,  it gets absorbed into the skin within seconds without leaving any residue.  Along with that, I don't like fragrances in serums so the fragrance-free nature of this serum makes it an ideal choice.  
Minimalist Niacinamide Serum Ingredients with their Benefits
Niacinamide, Aloe Vera, Dimethyl Isosorbide, Propanediol, Zinc PCA, Lecithin, Hydroxyethylcellulose, Xanthan Gum, pullulan, Sclerotium Gum, Ethylhexylglycerin, Phenoxyethanol
Benefits of the ingredients:

Aloe Vera juice- Aloe Vera is a natural skincare ingredient that soothes sunburns, moisturizes the skin, and reduces dark spots, acne, and signs of aging. It is a natural healer for skin conditions.
Niacinamide– It is a stable vitamin that hydrates the skin, improves its elasticity, and heals pigmentation. It is an antioxidant and promotes anti-aging. Niacinamide hydrates the skin and effectively deals with acne. It reduces wrinkles, dark spots, and dehydration
Dimethyl Isosorbide- It easily penetrates the skin and enables the cosmetic ingredients to absorb into the skin for effective results easily.
Propanediol- It softens the skin and works well on acne-prone skin. Propanediol soothes and enriches the skin and works as a protective skin barrier.
Ethoxydiglycol- It prevents dry skin and delays signs of aging. It provides low irritation improving the function and texture of skincare products.
Sodium Hyaluronate- It moisturizes the skin and reduces the appearance of wrinkles. Sodium Hyaluronate heals the skin and decreases inflammation. It enhances the firmness of the skin.
Phenoxyethanol- It is an antimicrobial ingredient that controls any kind of bacterial growth in a skincare product.
Ethylhexyglycerin- It improves skin hydration without making the skin feel sticky and softens the skin improving its feel.
How To Use Minimalist Niacinamide Serum?
After using your cleanser and Toner, you can use this serum. Take 4-5 drops of the Minimalist niacinamide serum on your palm and rub it on your face. Otherwise, you can even directly apply it onto your face and tap it all over the face gently to make sure the serum is distributed evenly on the face.
It can be used twice a day in the morning and at night. You can even use it only once in the morning daily. It does not feel greasy and is quickly absorbed into the skin. After a few seconds, you continue with the moisturizer and sunscreen.
What Is My Opinion About Minimalist Niacinamide Serum?
I chose to try the minimalist Niacinamide serum because it has niacinamide, a derivative of Vitamin B. It is a skin-safe ingredient relevant to all skin types that reduce the dullness of skin making it glow. During my initial days of use, I felt a cleansing sensation on my skin that got rid of undesired elements from my skin. But, I had a few pimples on my skin. After using it for 6 weeks, it made my skin clear, reducing pigmentation and scars after regular use. Also, it cured the acne on my face.
It comes in two forms, the first one is 10% niacinamide serum with 10% niacinamide and 1% zinc which has a higher concentration of Niacinamide. Consequently,  the second one is 05% niacinamide serum with 05% niacinamide which is specifically for people with pre-existing allergies. Irrespective of the concentration of niacinamide, both of them are safe for the skin. This Serum is successful in effectively blending the unique ingredients of Niacinamide, EUK-134, Zinc, and Hyaluronic Acid.
I took and used 4-5 drops each time and that made my skin brighter and got absorbed in the skin easily. A great aspect of the serum is that it worked on my skin's inflammation soothing my skin. Lastly, it has improved my skin texture making it smooth.
Did I Face Any Side Effects Of Minimalist Niacinamide Serum?
No, I did not face any significant side effects on my skin while using it. But, make sure you don't forget to do patch testing on your hand with the serum before applying it to your face. 
How Long Does It Take To See Results?
The Minimalist niacinamide serum takes 4 to 6 weeks for visible results.
Pros of the Minimalist Niacinamide Serum 
This Serum has 10% niacinamide that enhances protein synthesis and skin complexion. At the same time, it reduces melanin concentration.
The serum is lightweight and oil-free. It has zinc that reduces inflammation without a greasy feeling. It gives a smooth texture to the skin.
No sticky
Smoothens the skin
Reduces acne
Suitable for all skin types
Cons of Minimalist Niacinamide Serum 
The packaging is good but similar to 'The Ordinary' brand. So, the brand can try to come up with unique packaging.
Will I Repurchase Minimalist niacinamide serum?
I have got great results with it and I prepared my minimalist niacinamide serum review after six weeks of regular use. It has reduced acne making much skin smooth and bright.
So, I will Repurchase minimalist niacinamide serum and continue using it. If you have problematic skin then this serum deserves a chance. 
Summary
I found the serum to be a good alternative for daily use. It is affordable and brings good results. It gives a smooth and glowing look to the skin.
Do I Recommend This Serum?
It does not contain essential oil, fragrance, paraben, sulfates, or any other harmful chemicals. At the same time, its daily use makes the skin smooth, and bright, reducing spots and acne. So, I do recommend it in my minimalist niacinamide serum review.
For What Kind of Skin Type Minimalist Niacinamide Serum Is Suitable?
The Minimalist niacinamide serum is suitable for all skin types, particularly for treating dryness and sensitivity.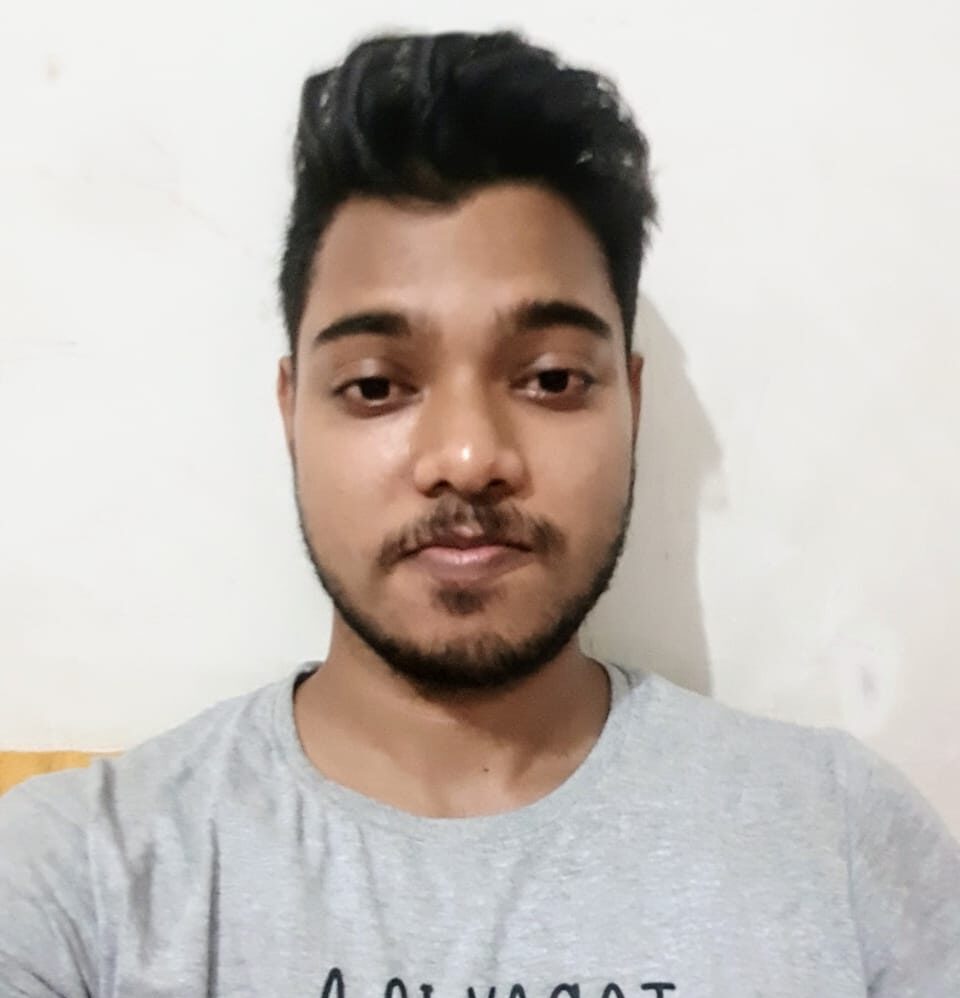 Ajay Verma is one of the most well-known product researchers.
He has a tremendous knowledge about skincare products, how they work, and what is best for normal user's skin.
He started sharing his knowledge through blogging in 2019 and since then he is constantly providing authentic and genuine knowledge.