How to use a face serum ( complete guide )
face serum COMPLETE guide
introduction to facial serums:
Face serum is the best kind of skincare product that you can pick for your skin and you will be totally blown out by the results you will get after using a face serum for a sustained amount of time period.
Face serum will give the best possible results if it is applied in the proper way and all the necessary steps followed properly.
In this complete guide, we will learn the best possible way of applying a face serum to get the best result out of it.

Well when it comes to the process of using the face serum many of the persons get confused and think about it like it is the most difficult thing to do in this world, trust me it is not.
On the other hand, I admit that it is a very sensitive process to use a face serum but not the hardest thing to do so just stick around to the end of the article and you will definitely learn something new.
And you will be able to apply the serum on your face without getting any sort of side effect as well as the best result you can possibly get. 
why it is important to follow a proper face serum routine?
Face serum can become a true savior for your skin if you apply it in a correct format but on the other hand, it can show some negative effects on the skin if you don't follow the proper procedure.
Here I am mentioning the list of benefits you can get if you follow the proper format.
1.) Face serum will absorb in your skin cells more easily.
2.) Skin will have enough time to react with the serum ingredients.
3.) The result will appear earlier if you follow the proper method.
4.) Skin will have the proper moisture content while applying the face serum.
how to use a face serum in a most effective way?
As you may know now that a proper format would be best for applying the face serum.
But hold on don't get too skeptical about it, it is not a rocket science or you are not doing a face surgery it is not that tough actually.

Frankly speaking, it is easier than applying a face pack.
It would hardly take a minute or two to apply a face serum on the skin but it is the preparation that takes a little bit of consciousness.
Add face serum to your daily skincare routine with these face serums that are under 200 rupees in India. 
Now i will tell you the exact step by step method of using a face serum in the further article so read carefully and the next time you apply a face serum you will keep these steps in the mind so you can get the best results.
first of all you need to clean your face properly with some sort of face wash.
It will remove the extra dirt particles and impurities from your skin which will be very beneficial later during the process of applying the face serum.
step 2: Apply a skin toner
After washing your face you have to apply some sort of hydrating agent on your face which will help in the process of vitamin c absorbing in the skin.
Now you have to apply the serum on your skin after applying the hydrating toner because it will increase the effect of the serum on your skin and also help in the absorption of the serum so make sure you have applied some sort of hydrating agent on the skin.
You should keep this in mind that the more quantity you apply the more results you will get, believe me, it is not the right way to apply the serum you can damage your beautiful skin if you apply too much of serum in one time, so make sure to apply only 2 to 3 drops at a time. 
After applying the vitamin c serum you can wait for some time and now you can apply the collagen serum over the vitamin c serum as a top layer, and yes it safe to use them in this short time period.
Now you may be thinking that what the hell is this collagen serum, so let me tell you that it a type of serum which helps improve the firmness of the skin and as well as it reduces the appearance of wrinkles and also it helps in improving the skin elasticity.
It will take almost 4 weeks time to show some noticeable difference.
step 5: apply a face moisturizer
Now you can apply the regular moisturizer you use in your daily routine after the collagen serum.
precautions to take in consideration while using a facial serum:
there are a few things that you should keep in mind while using the face serum because it can make a huge difference in the final results.
1.) Don't apply too much serum in once.
2.) always go for the serum suitable for your skin type.
3.) Moisturize your face after applying the serum for better results.
Q.1 Can I use face serum daily?
Ans. YES, you can use face serum twice a day, once in the morning and once in the evening to get the best possible results out of it.
Q.2 Can I use serum without moisturizer?
Ans. You can surely use a face serum without a face moisturizer but keep this in mind that a face serum doesn't replace a moisturizer in any way.
You can apply a moisturizer after the serum because the serum will keep the moisture locked in the skin for a longer period of time.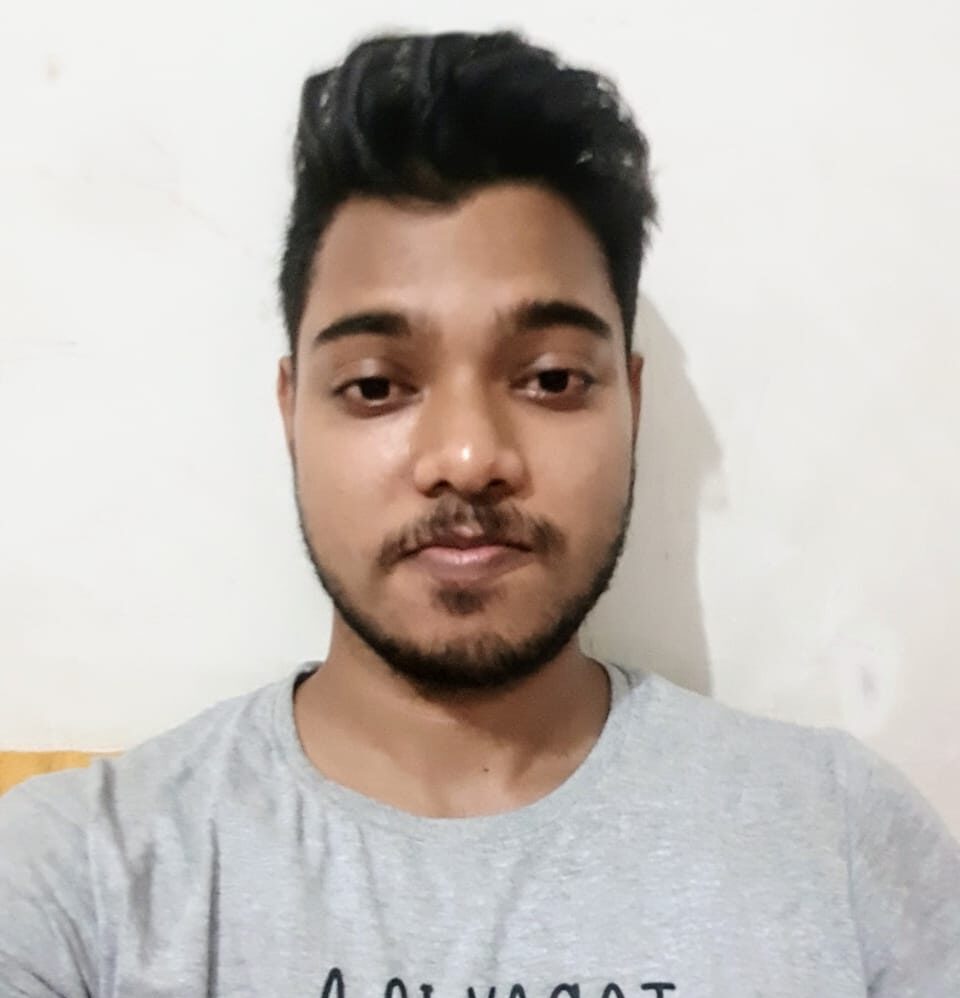 Ajay Verma is one of the most well-known product researchers.
He has a tremendous knowledge about skincare products, how they work, and what is best for normal user's skin.
He started sharing his knowledge through blogging in 2019 and since then he is constantly providing authentic and genuine knowledge.